Week beginning 8th November: Wind Turbines tech challenge!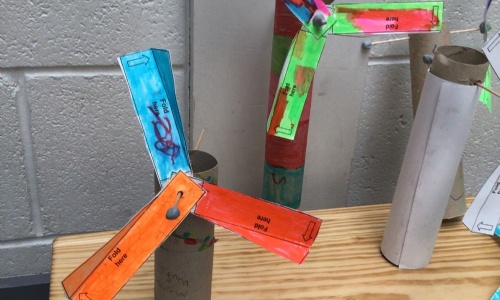 L.I: To gain an understanding of different renewable energy sources!
This week, P6/7 and P7 worked together in pairs to design and build their own wind turbine using STEM (science, technology, engineering and maths) skills.
They identified the following skills that were developed during this project,
Working as part of a team.
Problem solving.
Instruction reading.
Resiliance - being prepared to try again if things don't work straight away.
We all had a great time!