Week beginning 1st November - hot seating drama!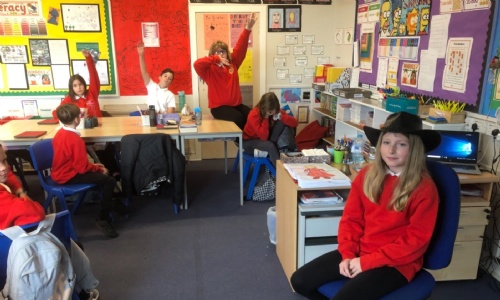 Using the drama technique of 'hot-seating', students interviewed various characters from the novels they are reading!
First, P7 had to draw the appearance of their chosen character and describe their personality. They had to provide quotes and page numbers from their book as evidence to support this.

Then came the really fun part - role playing as their character and being asked various questions by the rest of the class, who were desperate to find out more about the story! There were some great young actors and actresses who showcased their understanding of the plot and characters in their novel.
We look forward to developing these drama skills further in the coming months during Primary 7!