Week beginning 27th September - Climate Change Debate!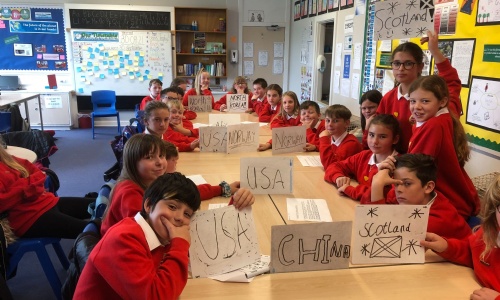 This week, P7B were looking at the advantages and disadvantages of different energy sources, linking into our project about climate change.
First, we worked as a class to research the arguments for and against each different source of energy - solar, wind, hydro, nuclear and non-renewables.
Then, P7 groups were asked to represent a country as part of our project and had to draw on various factors (population, weather, main industries) to decide what sources of energy they'd use presently and in the future. They then debated passionately for their chosen energy sources at our very own mini 'United Nations' conference on Thursday afternoon - with some countries even negotiating to help others (if they kept their promises...). This helped pupils understand the challenges facing attendees at the upcoming COP 26 climate change conference - especially getting everyone to agree on their priorities for the future!
Take a look at a selection of photos below...