Week beginning 20th September - climate change presentations!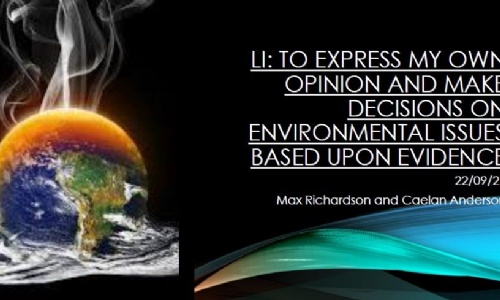 This week, P7 were challenged to work in pairs to research the damaging effects of climate change around the world. They took notes from news reports regarding the flash flooding in Germany during summer 2021, plus the wildfires that happened in Australia last year. They also used the WWF to research how different parts of the world and various animals are being affected by human actions.
Although all the finished PowerPoint presentations were fabulous, there could only be one winning entry for this class challenge...and Max & Caelan triumphed! Take a look at their PowerPoint by clicking below.