Week beginning 7th February: Physics apps!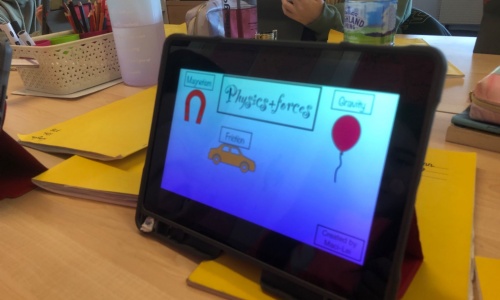 Using the 'Keynote' program on their iPads, each student created their own app to demonstrate their understanding of our physics experiments.
Working with Mr Blattman and Mrs Craig (Inspire Lead), Primary 7 gained a deeper understanding of the various tools and functions available on Keynote. They were able to add various media, fonts, backgrounds and animations to showcase what they had learned over the last five weeks.

There were some excellent presentations...take a look below! ⬇️