Week beginning 31st January: gravity & friction...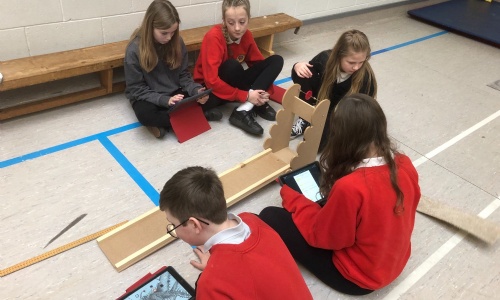 Continuing their physics experiments, students investigated the forces of gravity and friction upon moving objects.
P7 designed two experiments:
- Comparing the use of different surfaces on a ramp with a vehicle to see when friction was at its strongest and weakest.
- Constructing their own parachute design for an egg, using air resistance to reduce the gravitational force.

In both experiments, Primary 7 pupils first made a hypothesis as scientists, discussed the importance of a 'fair test' before carrying it out.
The findings were then used as an interdisciplinary context for our report writing on Thursday - some brilliant explanations of what happened!