Week beginning 24th January - Poem recitals!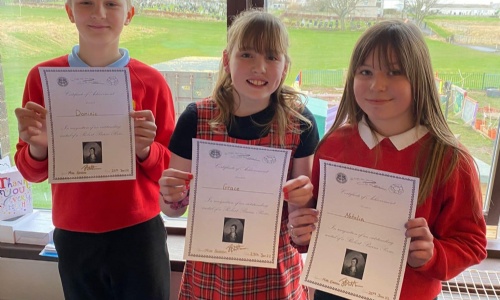 Primary 7 developed their confidence speaking aloud in front of an audience by reciting their Scottish poems as part of Burns Day.
Each student selected from a choice of Scottish poems including 'To A Mouse' or 'Red, Red Rose'. They then were given several weeks to practice before reciting it in front of their year group.
They all made a brilliant job and showed great confidence and bravery. They even convinced Miss Easson and Mr Blattman to take part!
Certificates were awarded to,
Grace, Dominic and Natalia (best recitals)
Elesha, Caelan, Andrius, Aston, Liam and Max (recognising effort and bravery).
Well done to everyone for taking part!