Week beginning 13th December: newspaper articles!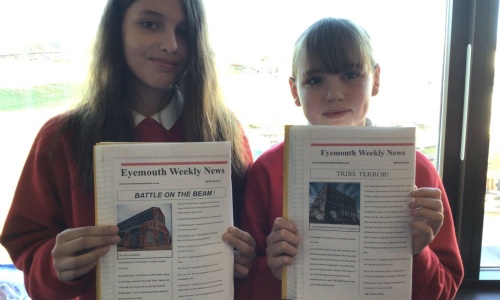 Primary 7 have created their own newspaper articles using their class novel Tribes!
We first discussed the features of a newspaper, then drafted our own article using success criteria.
We then reviewed feedback given and applied this to our redrafted final version on our iPads, using formatting tools to create a headline, columns and a picture with caption.
A very professional job by some aspiring journalists! 🌟 📰