Week beginning 22nd November: Sustainable School Designs!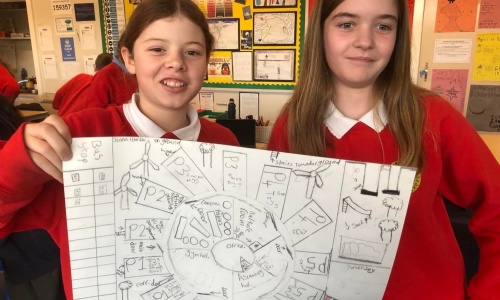 'Build a Better Future' interdisciplinary learning...
On Wednesday afternoon, P7 and P6/7 were putting their learning about discrimination, stereotypes and energy sources to good use when creating their own architect designs for a new sustainable, eco-friendly school!
They then used their designs for a piece of descriptive writing later in the week. To make their writing interesting, students used a variety of adjectives and adverbs to help their descriptions come to life!
Have a look at the pictures below...