Week beginning 1st November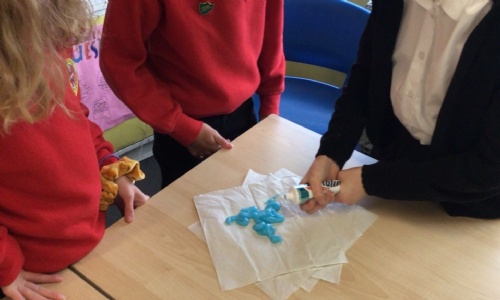 LI: To understand the impact of our words on others
This week P6/7 have been focusing on kindness and nurture.
We completed a little activity with tubes of toothpaste. We imagined the toothpaste tubes were us and the toothpaste coming out was unkind words. We then changed our minds apologised and wanted to take back the unkind words, meaning we had to get the toothpaste back in the tube. We quickly realised we weren't able to do this and realised it represented that once we say unkind words we can never take them back.
We then created a kindness tree, spreading kind words about each other, which made us all feel really supported and nurtured!