Week beginning 4th October - Dear World Leaders...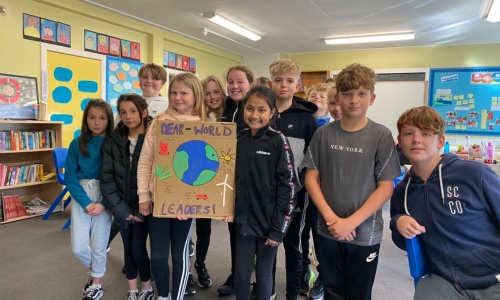 L.I: To express my own opinion and make decisions on environmental issues based upon evidence.
This week P6/7 and P7 have been working together on a end of term project called "Dear World Leaders..."
We all worked in groups to create something to send to the world leaders attending COP26 in the coming months. We created a mixture of PowerPoint, posters and books all explaining what we want the world to look like when we all grow up! There were lots of fantastic ideas including using renewable energy, electric cars and planting lots more trees!
From all the wonderful work created we chose a poster made by Mahdiya and Maci which used recycled materials to give world leaders lots of great ideas on how to help save the planet from the climate crisis.