Week beginning 20th September - International Sign Language Day 2021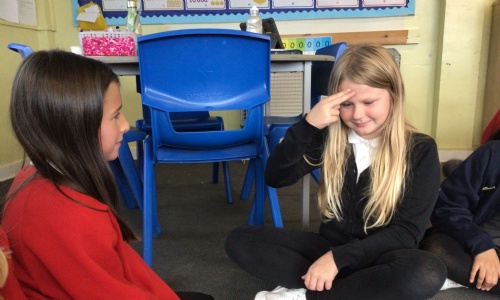 International Sign Language Day 2021
On Thursday it was International Sign Language day so P6/7 spent some more time continuing to learn British Sigh Language.
We started at the beginning of term with little to no knowledge but can now finger-spell our names, sign greetings and introduce ourselves and ask people's names.
Take a look at the video below of us signing "Hello, my name is _____. What is your name?"
P6/7 are really enjoying learning sign language and over the next few weeks will be creating a video to ask for help from BSL users to develop our knowledge!
Ask us to sign for you if you see us around school!