Newsletter
House Captains!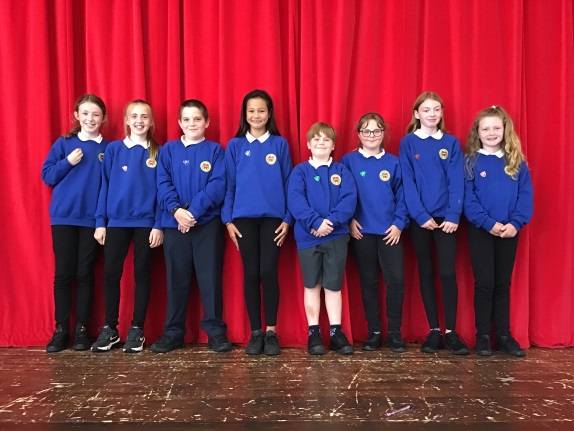 Hello, we are your house captains…we are going to tell you what your house captains (Faye, Ryan, Emma, Skye, Madison, Cira, Gemma and Cameron) have been up to this year!
At the start of our year we began to do virtual assemblies because due to COVID we can't do it LIVE!
Our first competition was when P1s-P4s coloured in their house mascots (Harley Hurker, Timmy the Killies fish, Cookie Crummels and Linkim Tom) and gave them names. P5s to P7s got to make a story about all 4 mascots of their choice including the school values 'READY' 'RESPECTFUL' and 'SAFE'. We then created a movie film of the winning story which is on our school Facebook page to watch!
Also we put together a House Captain Blog. It is called the 'The House captains not so secret diary'. The blog is where we type down what the classes have been up to in the month.
The last event that we organised was the whole school online quiz on Thursday!
Thank you for reading!
By Faye and Ryan.