December 2021- Christmas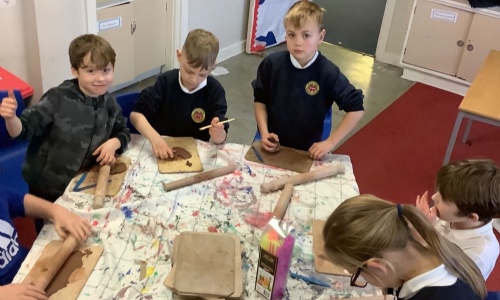 Please enter an introduction for your blog post here.
What a busy December! Finishing off our Viking topic, whilst getting ready for Christmas. P4/5 took part in the whole school Christmas assembly, with lots of people commenting on the quality of their singing!
Children also made wreaths, Christmas decorations, cards and wrote a letter to Santa. We very much enjoyed the party with the P5s, playing lots of party games. We were also lucky enough to watch an online pantomime with Ice Cream from Giacopazzi's.