P4T Blog
Welcome to our P4T Class Blog.
We will update this page regularly with items about our learning in class. The newest posts will always be at the top of the page. We hope you enjoy it!
October 2021
P4T have been enjoying their new class novel, 'How to Train Your Dragon', as part of their Raiders, Traders and Explorers context for learning. We took inspiration from the descriptions and illustrations of various imaginative dragon species in the book to create our own. We had to give it a name and consider where it might live, how easily it could be trained and hunting ability. We also added some ratings for armour, speed, fear factor, size and disobedience to create our own set of Dragon Top Trumps to play with too.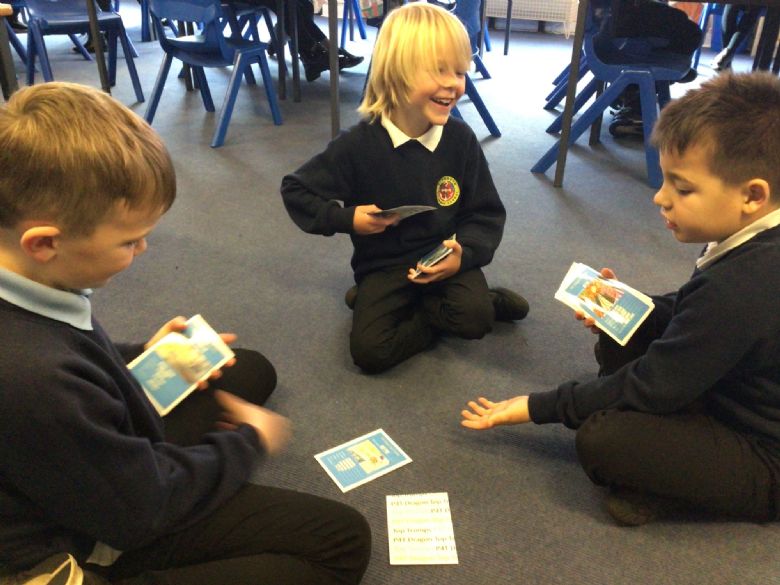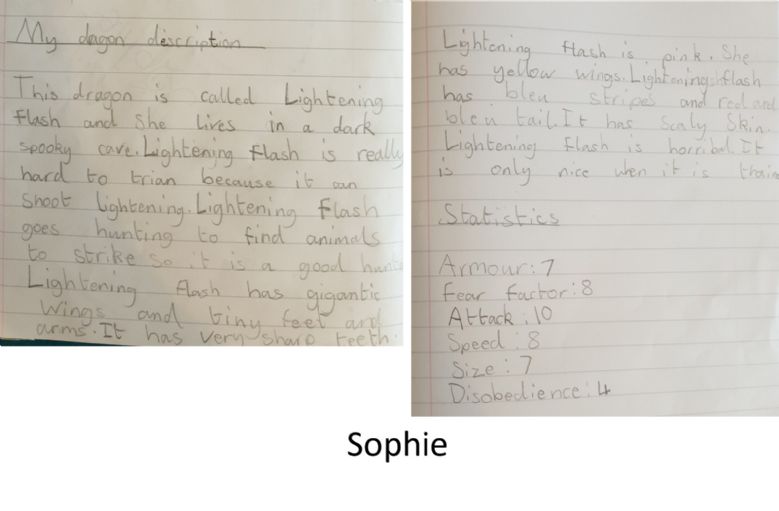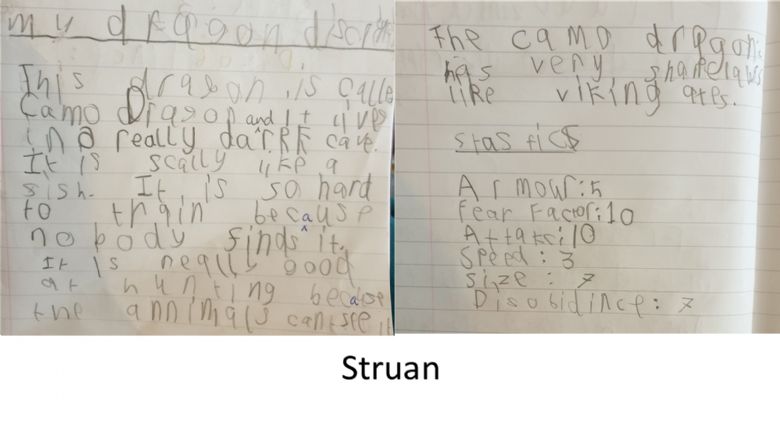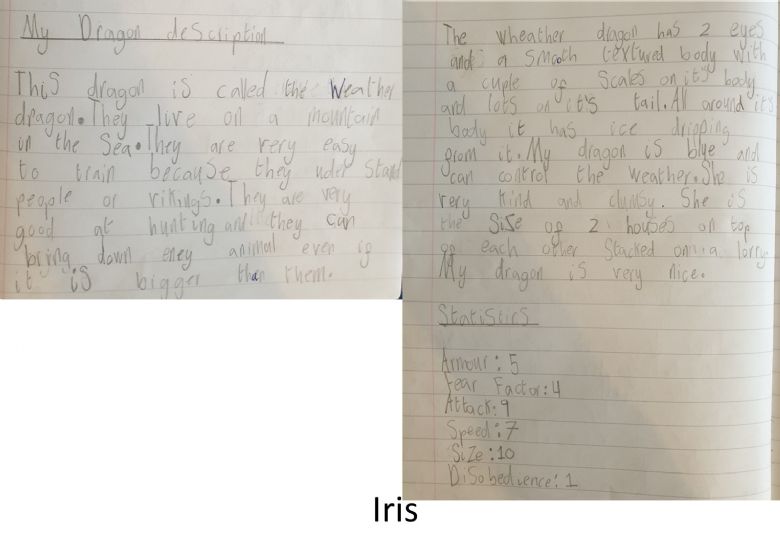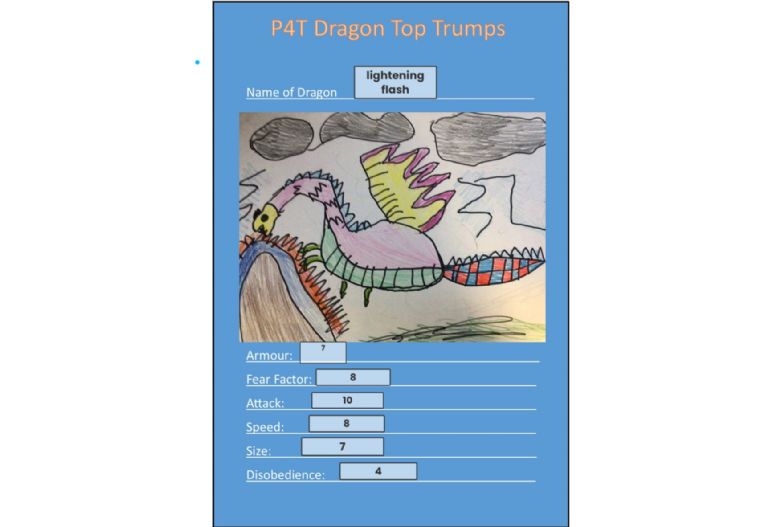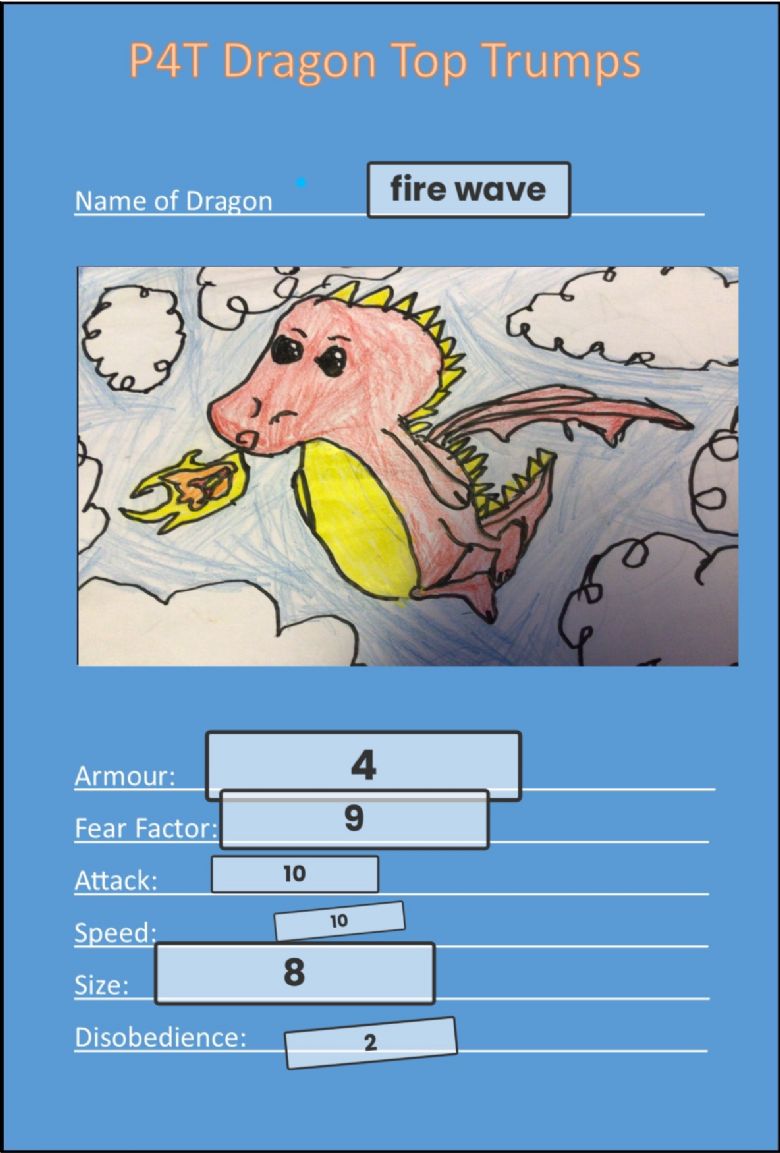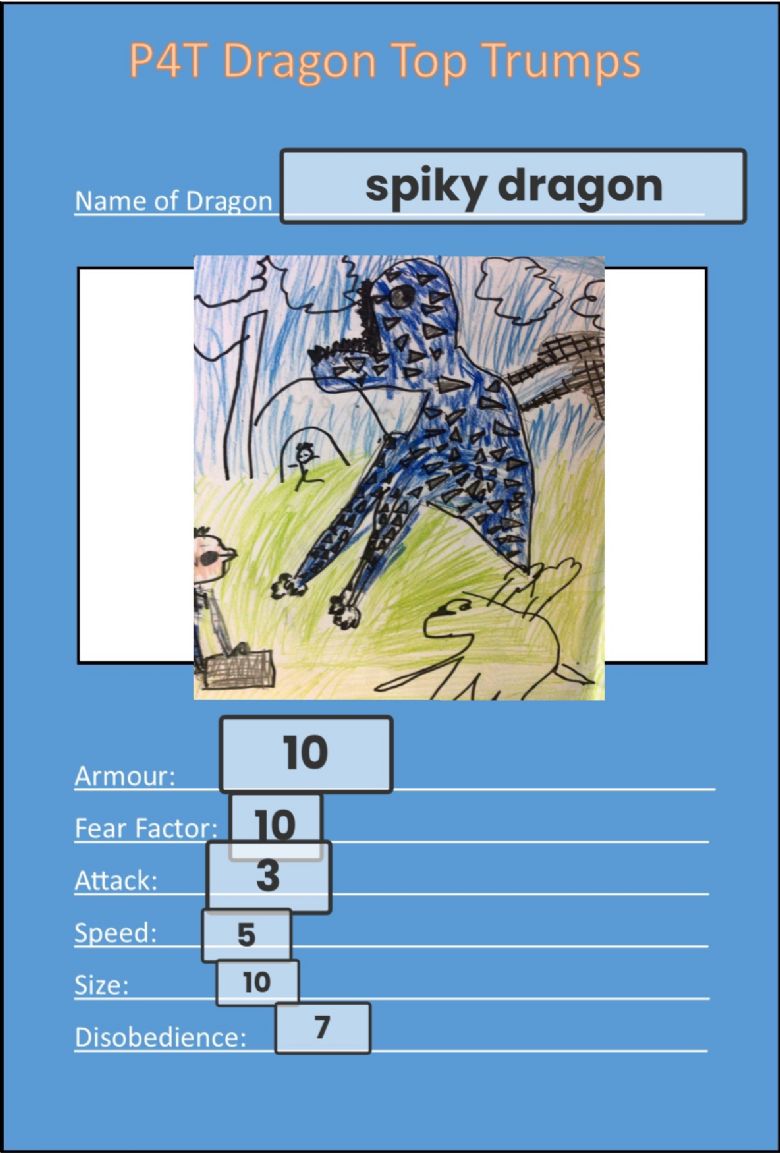 September 2021 - Art
P4T have been developing their drawing skills this term. We have learned about using different lines, pattern, shading and smudging. This week we experimented with chalk and charcoal to create our own representations of Mr Wonka's factory from our class novel, 'Charlie and the Chocolate Factory.'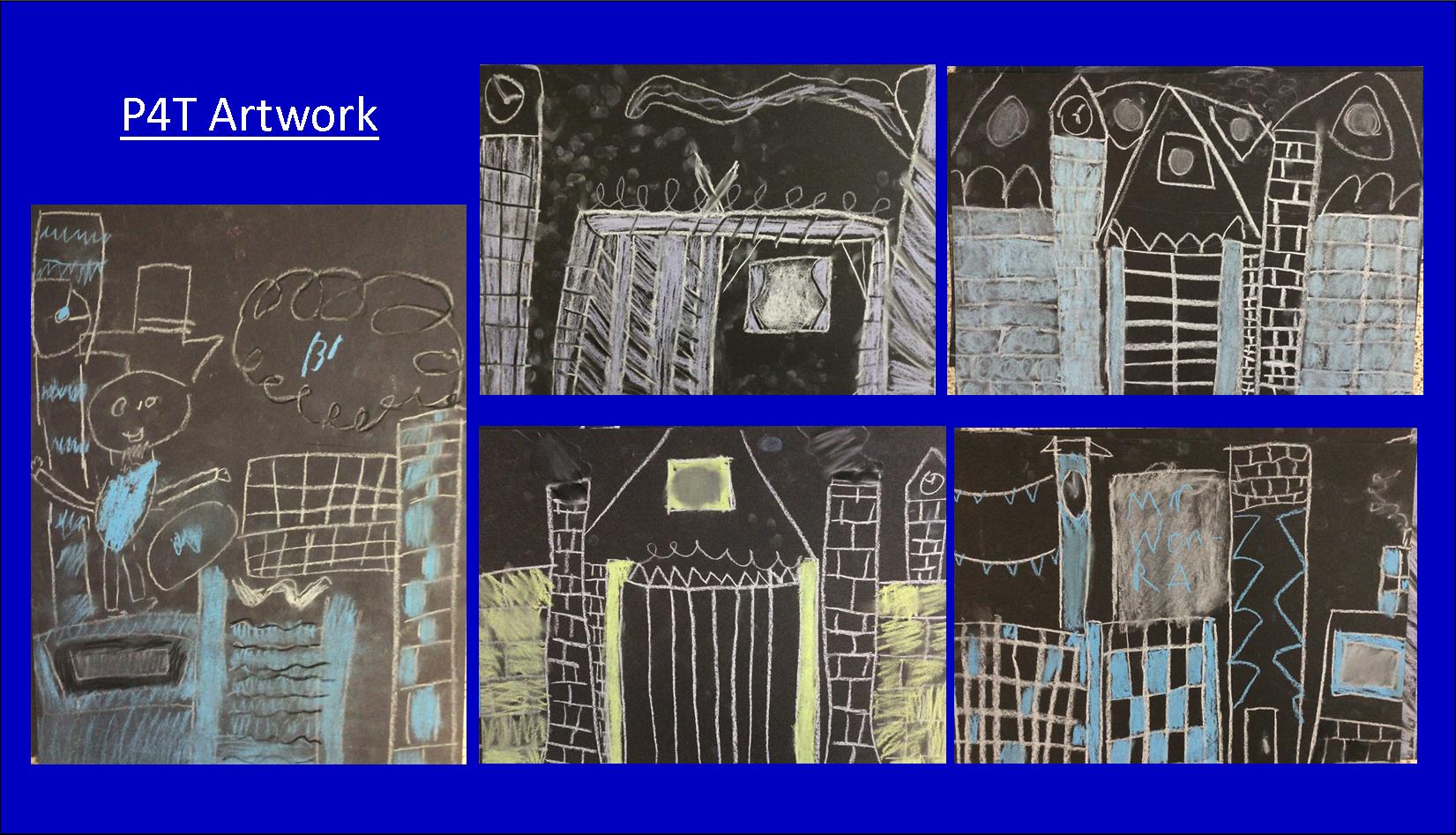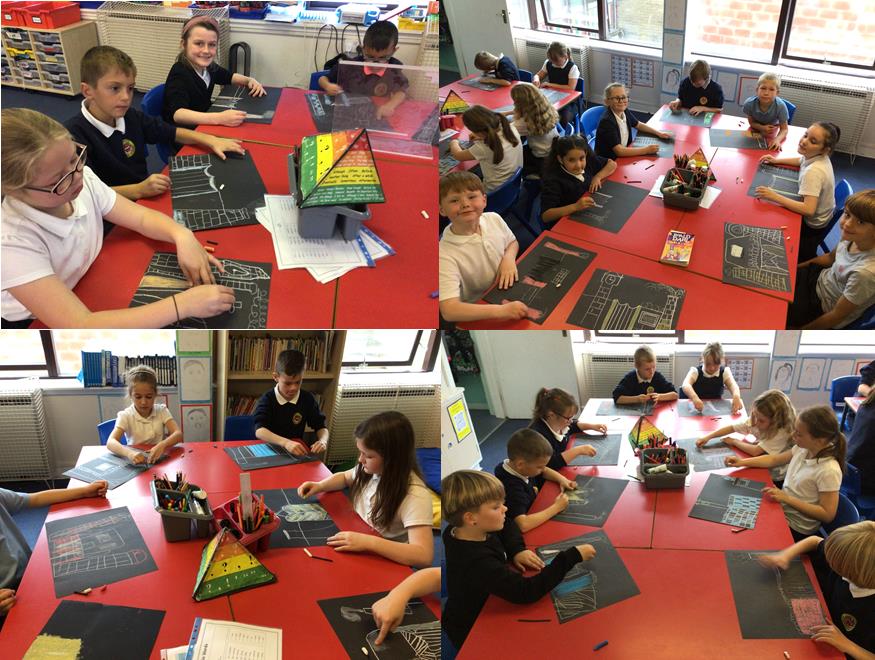 September 2021 - Changing Liquid into Solid
P4T investigated how to change a liquid into a solid state. To do this, we made our own ice creams! We added milk, sugar and vanilla extract to a sealable bag. That bag was then placed into a larger bag filled with ice and salt. When shaken for 5 to 10 minutes, it turned the mixture into ice cream. We placed the ice cream on a cone and decorated them. Yum!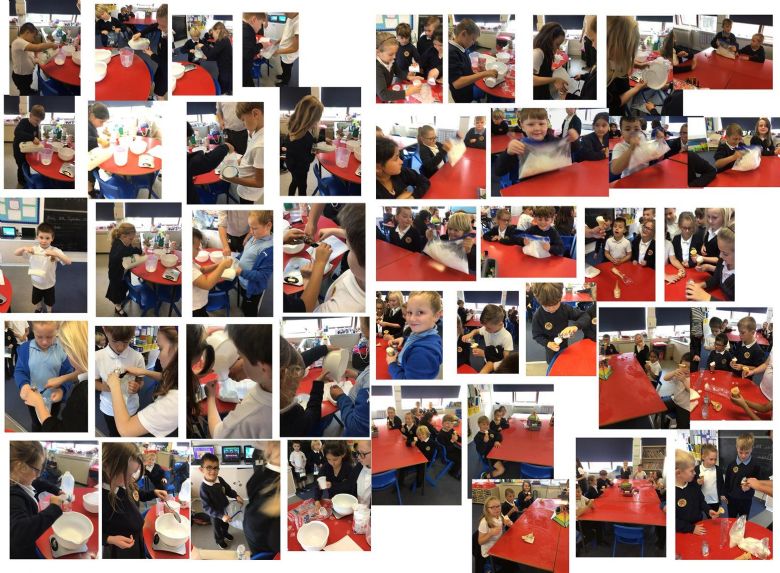 September 2021 - Water Properties
P4T investigated the change of state when water is boiled. We observed the water vapour and noted that water boils at 100 degrees. We combined this learning with our class novel and used the steam to melt chocolate in a bowl over it. The class created very tasty Chocolate Crispies with decorations that Mr Wonka would have been proud of himself!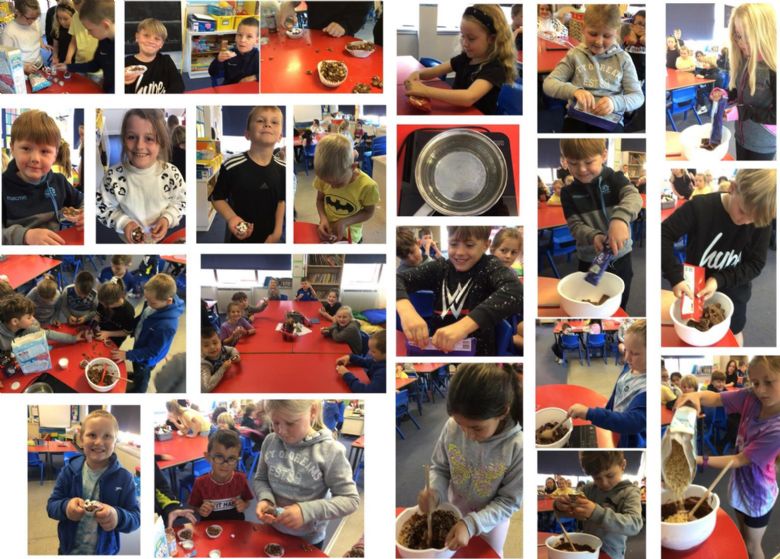 September 2021- The Water Cycle
P4T have been investigating the Water Cycle. We were able to show the process of Evaporation, Condensation and Precipitation with a short science experiment using a plastic bag, water, food dye and sunlight.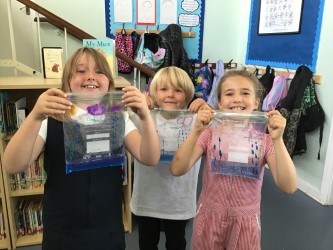 September 2021 - Oompa Loompas
P4T have been enjoying the class novel, Charlie and The Chocolate Factory by Roald Dahl. We enjoyed the chapter where the Oompa Loompas were introduced and described. We made representations of them using clay in our art lessons. We also wrote sequenced instructions to explain what we did.