Week beginning 10/1/22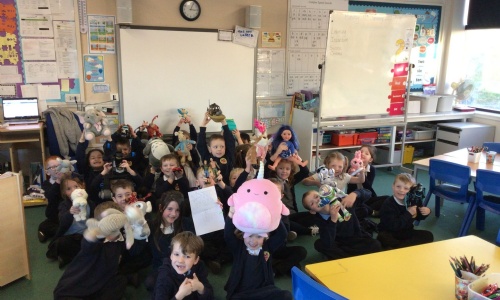 P2B have been learning about toys.
This week in P2B 'Ellie the Elephant' came to visit our class. She asked what a toy is, what we know about them, what they are made of and how they work. She hid questions around our classroom and we had to hunt for them. She also asked us to share our favourite toys. First we drew detailed drawings of our favourite toys and then we brought them in to share during show and tell. We loved sharing our toys with the class!