Week Beginning 25/11/21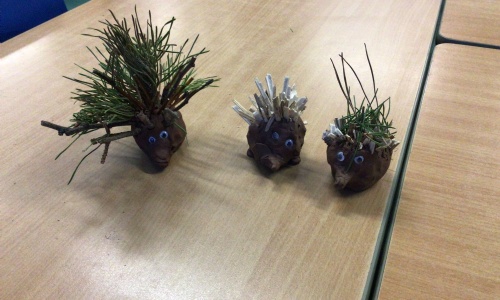 This week P2B have been learning about hedgehogs.
P2B have been enjoying reading their class novel 'The Owl Who Was Afraid of the Dark'. This week Plop the owl learnt about nocturnal animals and so P2B have been learning about nocturnal animals, in particular hedgehogs. As part of our learning this week, we went on a woodland walk to explore our local area. On our walk we collected sticks and pine cones which we used to create clay hedgehog sculptures.