Wk 18/10/21 Autumn Walk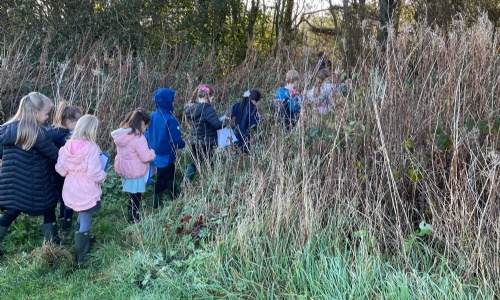 We got ready for our walk which took a while getting willies etc on, but we will get quicker. With clipboards, paper and pencils ready we set off to look for signs of Autumn. We found some amazing things to look at and even collected some to bring back to class. Our best find was a puffball. We made a book of all our writing and pictures we made, it's in our library.
Back in class we looked closely at the things we found with a magnifying glass.